Welcome home to Diane Yu, Better's new CTO
Ali Motto, Senior Manager, Product and Technology Operations sits down with Diane Yu to learn more about what motivated her to join Better and what she's most excited about.
5 min read
—

Tue Apr 27 2021
We are thrilled to have Diane Yu on board as our new Chief Technology Officer. Diane brings decades of experience and we're excited for the strategic leadership she'll bring to the engineering team and our technology operation more broadly.
Prior to joining Better, Diane was the Co-Founder and CTO at FreeWheel, a technology platform she built from scratch and sold to Comcast in 2017. As co-founder and CTO of FreeWheel, Diane built and evolved the company's research and development hub in her native Beijing. Today, the organization is composed of over 800 engineers and ops employees in Beijing, London, Philadelphia, Chicago, Denver and New York — 30% of whom are female engineers, reflecting Diane's commitment to diversity and inclusion in the workplace.
Diane's decades of engineering experience — coupled with the fact that she built a technology company from scratch and scaled it to the point of acquisition by one of the world's largest media companies — is a testament to her ability to thrive in a fast-paced environment. Her background will be hugely beneficial to Better as we continue to grow.
We sat down with Diane to learn a bit more about her world, and what motivated her to join Better.
Ali: Why did you decide to join the Better team? What opportunities did you see for the company and engineering team?
Diane: What I saw in front of me was a tremendous opportunity. Better is automating and democratizing a housing industry that historically has been confusing at best and discriminatory at worst. The tech behind our mortgage underwriting makes things a lot faster, smoother, and more cost efficient for us, which means we can pass on those savings to our customers.
Even though we're a 6000+ employee company, in many ways we're still a tiny startup within a gigantic mortgage industry that has incredible growth potential. Taking the tech tool to the next level and scaling it up is my strength and expertise. The capability, once scaled, will achieve Vishal's mission to make it faster and easier for everyone to buy a home. What I saw in Better is a real potential to become an Amazon-sized company, if not bigger. This is what I call an opportunity that is legacy defining. How can I miss it?
Ali: What are some of your key observations so far?
Diane: I am very impressed by the data-driven decision-making culture here at Better. The teams work super collaboratively across all different functions, operate with a strong entrepreneurial mentality, which I like the most. Better Engineering is a team of passionate engineers who operate with true beliefs in agility, move fast, fail fast, and iterate. I feel so much at home.
Ali: What are some of the biggest technical challenges you anticipate tackling in the first half of this year?
Diane: First, when I sat down with the team, there is an overwhelming consensus that we need to increase our infrastructure and business platform investment. Which is not surprising to me: any company that went through a period of tremendous growth like we did would need time to solidify their infrastructure to make sure the foundation is good to support further growth. My hope is I can help the team to create structures that enable systematic and continuous improvement. That is not just a one time action. We are actively recruiting for a VP of Engineering to help us lead those efforts, also scaling the infrastructure-related teams tremendously as we speak.
Second, I'm focused on evolving a monolithic platform to more microservices for modularity. Our businesses and teams have grown tremendously fast, in order to enable the teams to move at their own speed, we need to encapsulate shared functionalities within microservices with well-defined interfaces. Easier said than done, yet there have been many efforts and progress made toward that direction. I am hoping to amplify the voice, and help the team finish the last miles without being distracted by daily operations.
Ali: What is your philosophy about building reliable systems at scale?
Diane: It's easy to build a proof of concept while ignoring the scalability and maintainability factor. However, it takes a different type of skillset to build a scalable system. A good system should feel as though it doesn't exist. It's like air. You breathe it in and don't even notice that it exists. It should just work. A lot of companies that chase the spotlight and build toward what is the hottest trend out there, end up having a system that doesn't scale or doesn't connect. The type of companies willing to put in the effort and energy to create a sound system to scale up -- and cover all the details to make sure it works quietly all the time under all conditions -- that is the type of unsung hero mentality that I have so much respect for.
Ali: What's something about you that most people wouldn't know?
Diane: I "accidentally landed" in the US as this was not my original plan. When my father passed away from cancer, I made a promise to him to go see what a "different world" could look like. I came to the US to study as that is the fastest way to fulfill the promise. It was my intention to go back home to China right after.
Before graduation, I accidentally landed a job offer at DoubleClick and chose to accept only because the VP of Engineering, John Heider, sent me a handwritten note about a conversation we had during my interview with him (along with my offer letter). I decided to stay and join because he not only remembered, but also wrote me a note. John taught me how sincerely caring about a person would change his/her set course and win a loyal following in return. Which is the biggest life lesson I learned, and it has benefited me every step of the way. Little did I know at the time that I not only "accidentally landed" in the US, but would also build a career here.
Ali: What was one of the biggest challenges you faced early-on, coming up in your career as a female in engineering?
Diane: When I started in the technology industry over 20 years ago, it was majority white men, so I was always the outlier and as a result, I did suffer from "imposter syndrome." I was very lonely because I don't think like others. For a long time, I always felt as though I must be wrong because I had a different perspective from everyone else on the team.
Later in my career, I recognized that a different perspective wasn't "wrong" and that I should make my voice heard and ensure I always have a seat at the table, not just hide in the corner. I found my voice, bit by bit. Having been through that, I don't want anyone else to suffer the same way I did. That's why I'm so passionate about creating a diverse environment. To make sure we include that quiet little girl standing in the corner. I did that at FreeWheel, the company I co-founded, and I'm certainly pouring my passion into creating that again here at Better. All different voices can be and should be heard and feel supported at Better, not just female engineers, not just all under represented groups, it should include everyone, each and every one of us.
Ali: What does it take to get a job on the tech team at Better? What do you look for in a teammate?
Diane: I am a strong believer that it is never about the work, it is all about who you work with. I found myself naturally drawn to people who are smart and curious, always ready to learn. Who are open and honest with high integrity, always speak what they think, do what they say. People who hold themselves to a high standard, relentlessly find areas of self improvement and also constructively challenge each other to make each other better. I found I just naturally respect them, when I surround myself with people I respect, I work hard to make sure I earn the respect from them too. Then work is not work, it is just fun, which I love.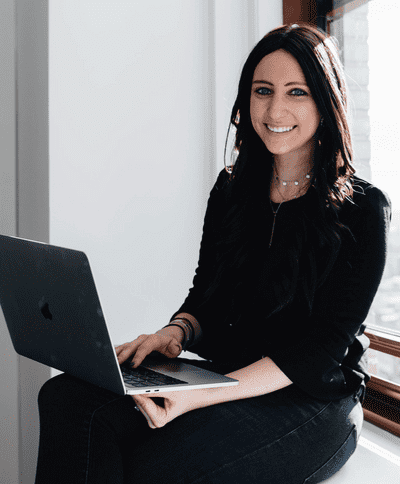 Senior Manager, Product and Technology Operations